Make your stay a gourmet experience with our various catering services
Breakfast, aperitif and meal: enjoy every moment of your day with taste! Enjoy your meal!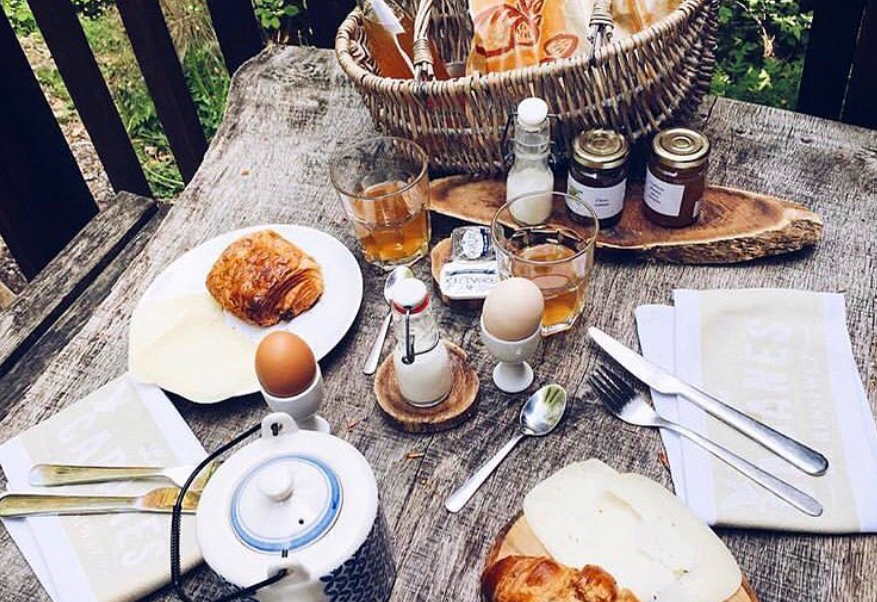 Our breakfasts
Enjoy a breakfast to suit your taste with delicious fresh breads, baked on site daily.
We offer a generous "breakfast basket" with a wide range of local products to be composed according to your wishes.
NB : no breakfast on Mondays
OUR BASKETS
We also offer delicious aperitif baskets to enjoy in the intimate atmosphere of your cabin.
Regional aperitif
Toast, tapenade, Warempage and regional beer La Chouffe.
Aperitif Champagne 
Champagne, toasts and foie gras pâté, onion confit.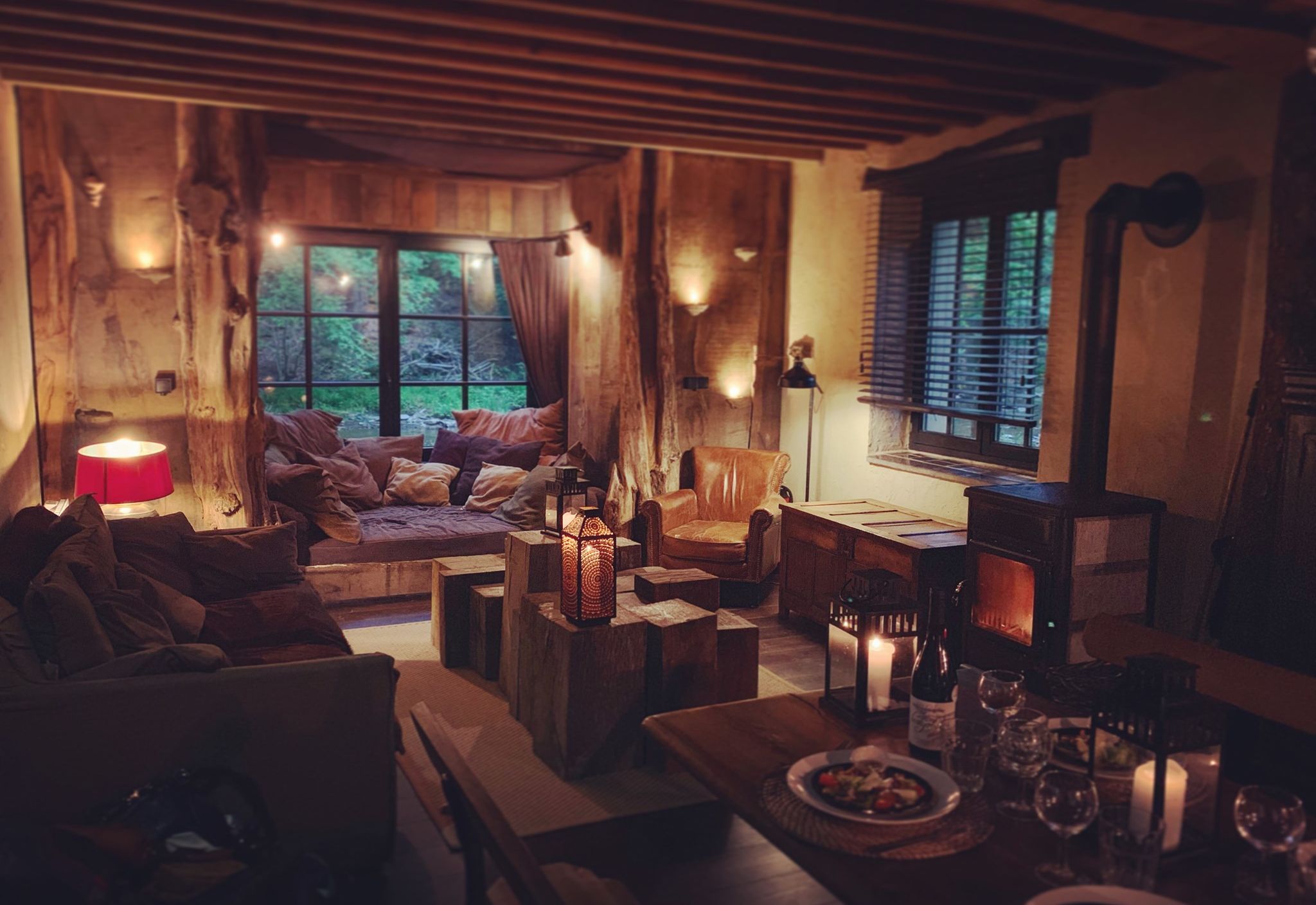 Our catering service
We propose you to taste good small dishes concocted by a chef of the region. Gilles proposes you a seasonal cooking realized with a great concern of authenticity and respect of the product, a greedy balance between soil and culinary creativity.
Menu "Les Cocottes": 40 EUR per person
Menu "BBQ": 29 EUR per person
All reservations must be confirmed at least 48 hours in advance by e-mail to info@lescabanesderensiwez.be. Possibility to choose from the different menus. Allergen information available via e-mail.